Established in 1998, The overall philosophy of IMEB is one of 'encouragement'
IMEB was formed in response to many requests from teachers of music, speech, drama and theatre arts looking for an alternative examination system.
Our examinations are perceived to be more flexible and user-friendly than some other examination systems. All examiners are highly qualified and experienced teachers and therefore have a good understanding of the problems faced by both teachers and students.
Being an international board of examiners, IMEB delegates can be found around the globe, such as in Hong Kong, Dubai and Indonesia.
At every IMEB examination level, selections are made from each section list of specified works or own choice. Own Choices give an opportunity for teachers and candidates to explore the repertoire appropriate for individual grade level, age, interest and experience and allows ownership of their examination program. It is expected that all Own Choice items will be thoughtfully and responsibly selected and provide challenge and motivation for individuals in order to assist personal development.
Examiners will expect standards of achievement commensurate to the candidate's age and grade level, and to show thorough preparation for each examination component and section.
An exciting section is the Performance Examinations. Many students wish to learn music, speech, drama and theatre arts as a leisure activity and would like to receive recognition of their progress — Performance Examinations give the allow for the desired outcome as they are based on the candidate's performance, not the technical or theoretical aspects. Students may present a wide variety of items in the Performance Examination as the syllabus allows for the teacher and candidate to choose the performance pieces. Candidates in this area may progress to the Diploma of Performance.
All of our examiners are highly qualified and experienced, and have a good understanding of the challenges faced by both teachers and students.
The International Music Examinations Board was established in 1998 by Dr. Tim Smith and Dr. Darrell Hines.
Being an international board of examiners, International Music Examinations Board delegates can be found around the globe. Such as in Hong Kong, Dubai, Indonesia, Egypt, and India. Please contact us to get in touch with your local delegate.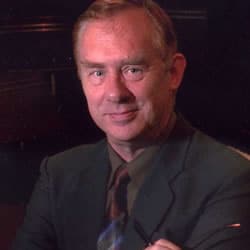 Dr Tim Smith is a graduate of London University in Expressive Arts and has been involved in many theatrical and musical activities in England, including adjudicating at festivals.
Later on, Tim migrated to Australia to take up a teaching post and is currently a lecturer, examiner, adjudicator and consultant in Music, Drama, and Theatre Performance Arts.
Tim holds Speech and Drama qualifications from the Oxford English Speaking Board, a Graduate Diploma in Expressive Arts from Sydney University, a PhD and Master of Education in Music Education and Music qualifications from both Geneva and Sydney Conservatorium of Music where he both studied and lectured for several years.
He has lectured at the University of Western Sydney, the Australian Catholic University and Sydney University's Faculty of Education since 1975. He has undertaken a world-wide tour of music institutions as a guest lecturer in his specialised area of music education.
A Senior Examiner, founding member, co-designer and Course Consultant of the International Music Examinations Board (IMEB), Tim has also been a Senior Lecturer at the Australian International Conservatorium of Music since 1994 and has served as member of various Boards at AICM.
Tim is in regular demand as adjudicator at Eisteddfods in Sydney and NSW as well as Central Australia, Northern Territory, Queensland and New Zealand and warmly welcomes this opportunity to foster individual development, confidence, talent and community activities in the Arts.
He regards it as an honour to be invited to adjudicate and realises the great responsibility attached to it. His judging process includes: impression analysis, constructive criticism appreciation and praise summary evaluation and rating. He believes he should be the kind of judge or examiner he would want to evaluate his or his students work.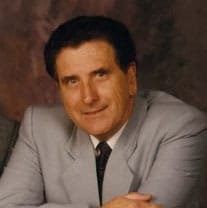 Dr Darrell Hines taught with the NSW Department of Education for a number of years. He then lectured in Music and Education at Sydney Teachers College, becoming Head of the Music Department and the Post Graduate Department of Expressive Arts. Following this he transferred to Sydney University and became Senior Lecturer and Head of Music in the Faculty of Education.
Darrell studied Singing as well as Speech and Drama at Sydney Conservatorium and obtained Licentiate Diplomas from the AMEB and Trinity College. His MEd thesis was written on the teaching of Speech and Drama.
Darrell was a foundation staff member of the Australian International Conservatorium of Music (AICM), and is the Director of Speech and Drama for the International Music Examinations Board (IMEB), and a Senior Examiner in Music for that organisation.
He has appeared professionally in opera and musical comedy, on radio and TV broadcasts, and conducts for a number of a Sydney Musical Societies.
Darrell has adjudicated Australia-wide in both Music and Speech and Drama and has examined throughout Taiwan for the International Education Centre. He is currently Chair of the Academic Committee for the AICM in Sydney.